National Service Scheme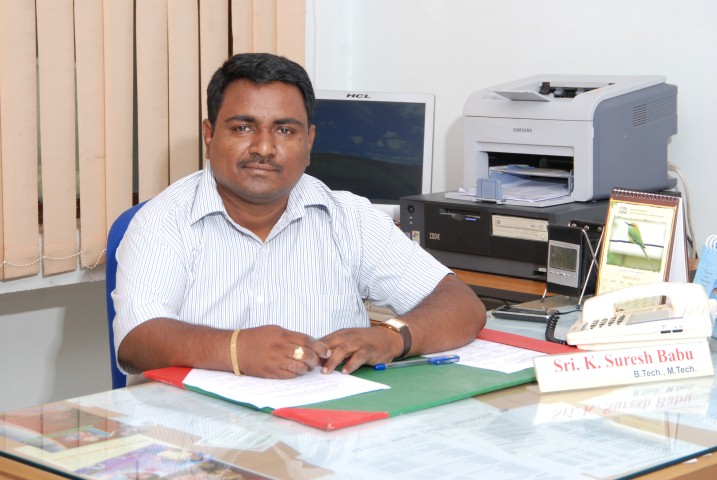 Dr. K Suresh babu
NSS Coordinator
NSS Activities
NSS Activities 2016-2017
NSS Activities 2015-2016
NSS Activities 2014-2015
NSS Activities 2013-2014
NSS Activities 2012-2013
About NSS
National Service Scheme, under the Ministry of Youth Affairs & Sports Govt. of India, popularly known as NSS was launched in Gandhiji's Birth Centenary Year 1969, in 37 Universities involving 40,000 students with primary focus on the development of personality of students through community service. Today, NSS has more than 3.2 million student volunteers on its roll spread over 298 Universities and 42 (+2) Senior Secondary Councils and Directorate of Vocational Education all over the country. From its inception, more than 3.75 crores students from Universities, Colleges and Institutions of higher learning have benefited from the NSS activities, as student volunteers.
Jawaharlal Nehru Technological University Hyderabad (JNTUH) has a NSS Cell and the program coordinator is Dr.G.Yesurathnam, professor of Civil. He looks after the NSS activities for all the constituent colleges/units and affiliated colleges.
The School of IT has been sanctioned a NSS unit on 24-06-2012. Sri.K.Suresh Babu, Assistant Professor of CSE, School of Information Technology, is appointed as program officer for the NSS Unit. NSS Unit was inaugurated on 26-06-2012 by Dr. M.Sreenivasa Rao, Director, School of Information Technology and one the same day an Orientation program for the students has been conducted. Enrolment of NSS volunteers has started and now the strength of NSS unit of SIT is 110. (Prior to this SIT students were taking an active part in NSS unit of JNTUH-CEH)
Motto
The Motto of NSS "Not Me but You", reflects the essence of democratic living and upholds the need for self-less service. NSS helps the students develop appreciation to other person's point of view and also show consideration to other living beings. The philosophy of the NSS is well doctrined in this motto, which underlines on the belief that the welfare .of an individual is ultimately dependent on the welfare of the society on the whole and therefore, the NSS volunteers shall strive for the well-being of the society.
Symbol
The symbol for the NSS has been based on the giant Rath Wheel of the world famous Konark Sun Temple (The Black Pagoda) situated in Orissa, India. The wheel portrays the cycle of creation, preservation and release and signifies the movement in life across time and space, the symbol thus stands for continuity as well as change and implies the continuous striving of NSS for social change.
Badge
The NSS Symbol is embossed on the badge. The eight bars in the wheel represent the 24 hours of a day. The red colour indicates that the volunteer is full of young blood that is lively, active, energetic and full of high spirit. The navy blue colour indicates the cosmos of which the NSS is tiny part, ready to contribute its share for the welfare of the mankind.
The main objectives of National Service Scheme (NSS) are:
understand the community in which they work
Understand themselves in relation to their community
Identify the needs and problems of the community and involve them in problem-solving
Develop among themselves a sense of social and civic responsibility
Utilise their knowledge in finding practical solutions to individual and community problems
Develop competence required for group-living and sharing of responsibilities
Gain skills in mobilising community participation
Acquire leadership qualities and democratic attitudes
Develop capacity to meet emergencies and natural disasters and
practise national integration and social harmony